Rendrive Haulage Ltd - Haulage and Logistic Solutions
Rendrive have a long history of providing logistic and transport solutions to the construction and distribution sectors. Our strategic location within the M25 allows us to service the needs of both London and the South East.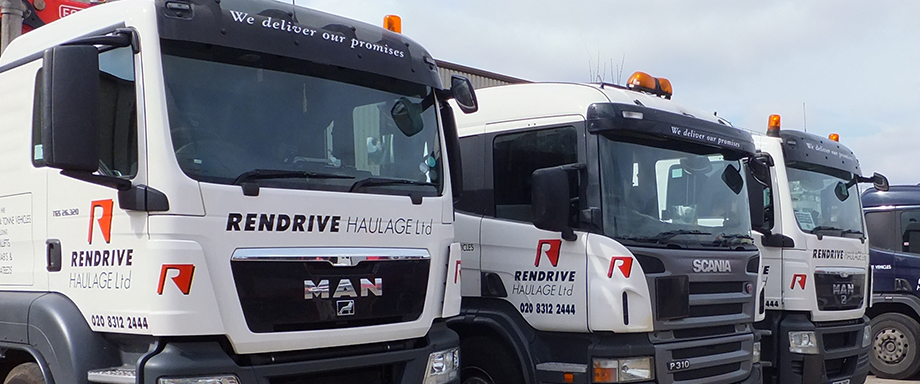 What our customers say about us:
"Having worked with Rendrive Haulage for over five years on major projects including Paddington Crossrail and East London line, I am most impressed by the standard of professionalism evident throughout the operation."
Daniel O'Shea
Carillion PLC
"Reliable, well maintained vehicles with competent drivers provided every time setting the standards within the industry."
Martin O'Keefe
Harsco PLC
"Fantastic Service, Construction Haulage Specialist providing quality solutions to the industry."
Alan Metcalfe
Dornack International